Contribute to
crisis relief efforts
As an international community of spa professionals with members located all over the world and often in areas susceptible to extreme weather, ISPA consistently prioritizes crisis recovery efforts whenever tragic events occur. Below, ISPA has gathered a collection of resources to educate members on how to contribute to recent crisis relief efforts.
Maui Strong Relief Efforts
Hawaii Spa Association
The ISPA community supports the Hawaii Spa Association's efforts to raise funds for the numerous spa and wellness workers who have been impacted by the fires in Maui. One hundred percent of the funds raised through their GoFundMe campaign will go to aid the spa and wellness workers impacted. Click here to make a donation.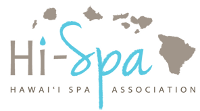 Articles and Resources:
Morocco Earthquake & Libya Storm Daniel
Articles and Resources:
Hurricane Idalia – Southeastern US
Articles and Resources:
Tropical Storm Hilary – California
Articles and Resources: