Suzanne Cios Krainock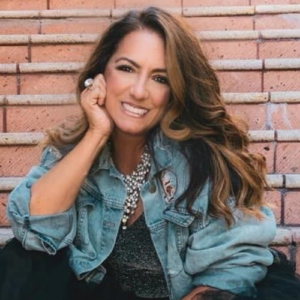 Suzanne Cios Krainock, M.S., CAI, BAS, CEO and Founder of Inspired Benefit Auctions, brings infectious joy and limitless energy to all her events! She is one of the most sought after auctioneers in the country. Her captivating charm, wit and humor engages crowds and motivates enthusiastic giving. Suzanne has been instrumental in raising millions for nonprofits and foundations throughout the country that have propelled community engagement and support.  

Suzanne's refreshing creativity and passion for the auction industry is inspiring. She is a proud member of the National Auctioneers Association (NAA). She is one of only 10 percent of auctioneers worldwide who holds the prestigious Benefit Auctioneer Specialist Designation (BAS) and specializes in charity fundraising. Furthermore, she has earned the Certified Auctioneers Institute (CAI) Designation, the most highly respected educational designation in the auction industry provided by the National Auctioneers Association. Less than 5 percent of auctioneers worldwide have achieved this distinction.

Suzanne's formal education includes a Bachelor of Science Degree in Human Services and a Master of Science Degree in Counseling. She spent several years as a Marriage and Family Therapist and teacher.

She has a wealth of experience in nonprofit fundraising as she was the Chief Development Officer for a National Nonprofit Organization for several years.

Suzanne spent time as an actress in Hollywood and several years in theater. Her enthusiasm and love for entertaining began at an early age which led her to become a professional clown named, "Sneakerz" in which she devoted time for volunteer work at Children's Hospitals, the Special Olympics, children's parties and countless events.

Guided by years of rich, diverse experience, Suzanne is exceptional at connecting with crowds large and small and creating an atmosphere of dynamic energy. Her vibrant personality and genuine sincerity truly INSPIRE generosity.
Www.inspiredbenefitauctions.com.
Sessions