Nerio Alessandri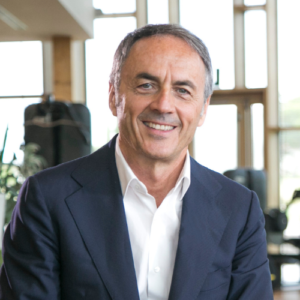 At the age of 22, Alessandri founded Technogym out of his home garage. The company has grown into a leader brand in equipment and digital technologies for fitness, wellness and sport based in Cesena, Italy, and present all over the world. Today, Technogym is worth approximately $2 billion and boasts as one of the most popular gym equipment brands worldwide with nearly 55million users every day across 100 countries.
The philosophy and concept promoted by Alessandri is detailed in his many books and publications and highlighted with dozens of awards and global recognition of Technogym as a world leader. Notably, Technogym's impressive integration of performance-based design coupled with cutting-edge biomechanics and digital technology has made them the official supplier for the Olympic Games eight times and the fitness equipment of choice for many world class athletes and champions.
The ISPA Visionary Award is presented each year to someone in the spa industry who has made significant contributions to both the definition and positive movement of health and wellness over the lifetime of their career.
Sessions