Justin Wren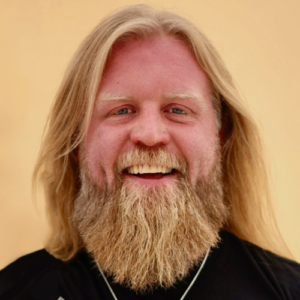 After battling depression, suicide and drug addiction, Justin Wren experienced a life-changing journey living with the Mbuti Pygmy people of the Congo Basin Rainforest. When he returned he founded Fight For The Forgotten, to knockout the world water crisis, which today has expanded its impact to serve the Batwa Pygmies of Uganda. Justin has a deep-seated belief and ability to empower people to stoke the fire that is within us all.
"The Big Pygmy" is a 10-time State Champion, five-time All American and two-time National Champion Wrestler. A UFC veteran, Justin retired with a 15-2 record and has been inducted into the Black Belt Magazine Hall of Fame.
As a humanitarian, Justin is the Founder and CEO of the non-profit Fight for the Forgotten, also authoring a bestselling book with the same name through Simon & Schuster publishing.
Justin's transformative storytelling ignites a fire in the human soul that inspires and empowers us to take action that leads to deeper purpose, high performance and long lasting change and impact.
Justin has inspired millions through his appearances on the world's leading podcasts, ESPN, Sports Illustrated, NBC, CBS, ABC, FOX and TEDx Talks, along with his book, Fight for the Forgotten. Today he is the host of his own inspirational podcast, Overcome with Justin Wren and a globally recognized keynote speaker.
Sessions