Experience Center
The ISPA Experience Center is where Conference attendees go to experience event sponsors in a much more intimate, immersive way. Featuring some of the most beloved sponsor brands in the space, attendees visit the Experience Center to receive unique treatments and explore each brand's newest offerings.
Confirmed Experience Center Sponsors must complete the official Experience Center Planning Form to help the ISPA Team plan and promote your presence at the event. Details gathered from this form will be presented on this webpage once all sponsors and treatment menus have been confirmed.
Additionally, the 2023 ISPA Conference Experience Center Planning Guide provides a breakdown of critical dates, order placement, freight information and more.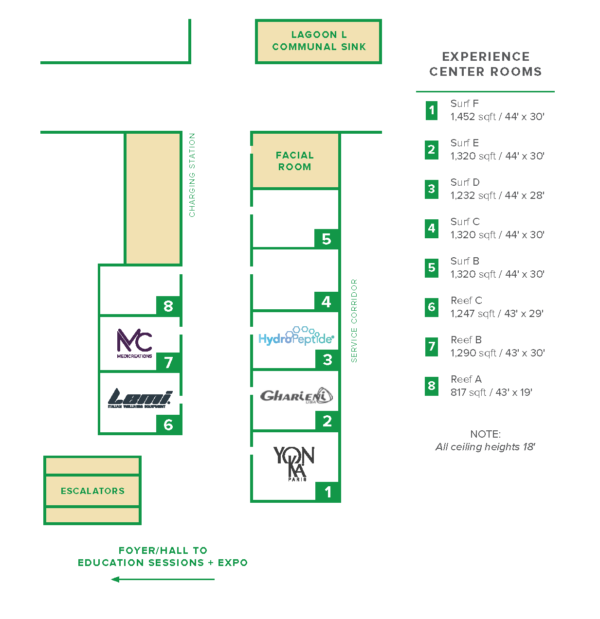 EXPERIENCE CENTER CONTACTS:
Emily Eckler | ISPA Expo & Fulfillment Manager | emily.eckler@ispastaff.com
Ojay Llanes | GES Associate Client Services Manager | ollanes@ges.com